NEWS
Recording our fourth album
March 2017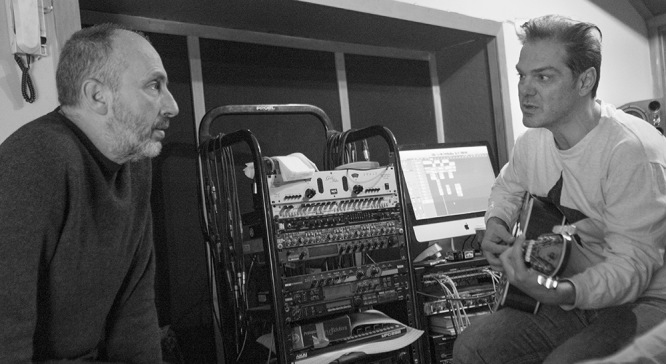 We started recording live at our studio using one zoom digital recorder. Overdubs are done for vocals only!
Nanophonic 2 live
May 2015

You can listen all 13 live tracks here:
Nanophonic recording on cd
October 2014

The cd collection from last years performances at Protos Orofos is out now!
Nanoi are participating with a track from the live recording of the nanophonic progect.
Available at Protos Orofos performance space, Thessaloniki, Greece.
Nanophonic Live
March 2014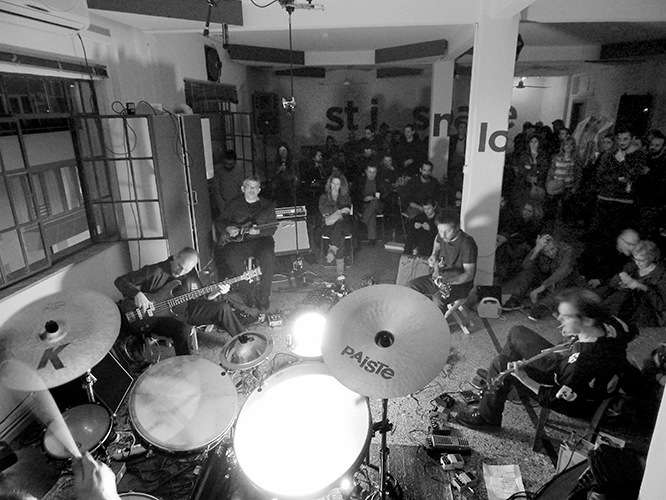 Photo: Thanasis Apostolidis
You can listen all 13 live tracks here:
---
Nanophonic
March 2014
Nanophonic trailer: a preview of Nanoi's improvisational project at Protos Orofos performance space, Thessaloniki, Greece on March 15th.
---
Nanoi live at ET3, Thessaloniki
July 2013
Support concert for the fired personnel of ET3 public television channel.
Thursday July 4th. 2013. Camera by Dimitris Athiridis.
---
Nanoi live at Bios, Athens
January 2013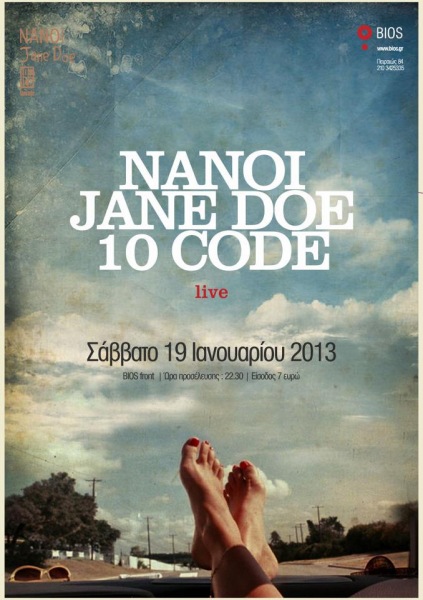 The new album will be presented for the first time in Athens along with new unreleased songs.
One band from Athens, 10 code and one from Thgessaloniki, Jane Doe will also present their new albums.
---
New songs presented at Silver Dollar bar
December 2012
Four new songs were presented at Silver Dollar bar on December 1st.
You can watch two of them (Tinker Tailor and Random etc) here.
---
Five Boxes will be presented at Gaia Live
April 2012
---
New album Five Boxes available for free download
April 2012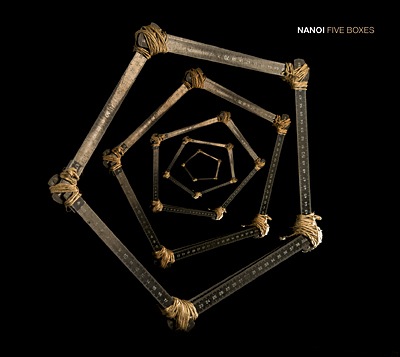 All tracks of the album Five Boxes in mp3 plus the cover artwork and the recording info.
To listen or download songs separately click here 
---
Nanoi and Semeli Tagara at Rockarolla internet radio
March 2012
Alexis Nanos, Panos Nanos and Semeli Tagara present the new cd at Lena Latinopoulou's  A little more smoke Monday night radio program
---
Video for the song Voice in a cage
February 2012

A little before the release of the new CD Five Boxes, a music video was created by Simos Nanos for the song Voice in a cage.
---
Mixing completed
December 2011

The new Nanoi album is finished, five tracks were mixed by sound engineer, producer, guitarist Asklipios Zabetas. Christos Megas will be mastering it. Release of the CD is due in February by Ano Kato records.
---
Guests at studio recording
September 2011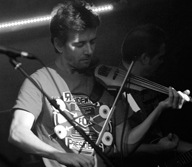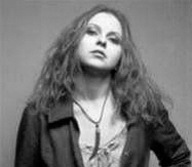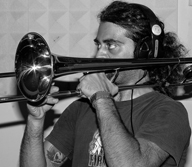 Semeli Tagara recorded vocals on two tracks, Yanis Marinos recorded trompone on four tracks, Mihalis Vretas recorded violin in one track.

---
Video presentation at Residents bar
June 2011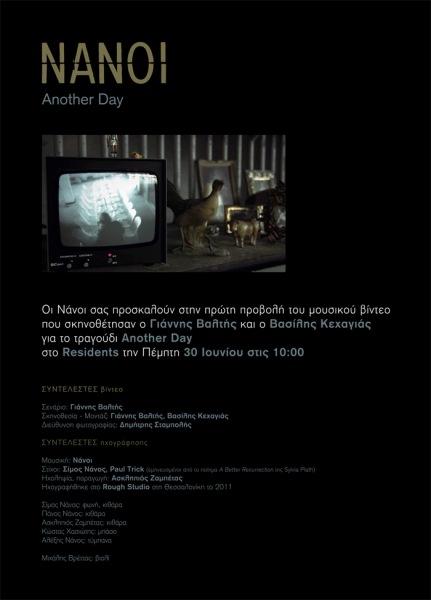 The video was presented at Residents bar. About 150 people showed up and the video was projected 4 times that night!
---
Video for the song Another Day
June 2011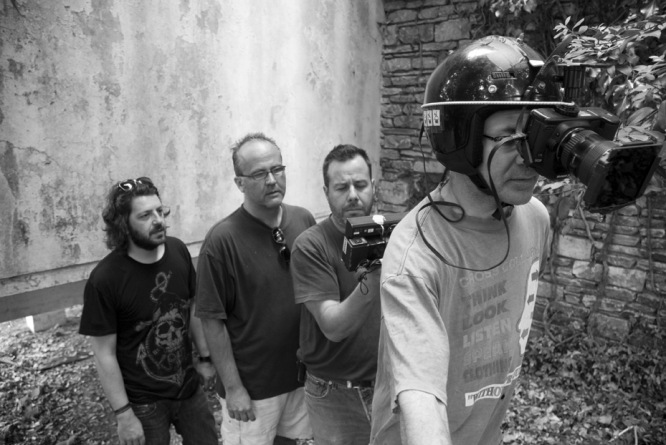 Yannis Valtis conceived a short film for the song Another Day. He co-directed it with Vassilis Kehagias and Dimitris Stambolis was the director of photography.
The video was shot in one day at an abandoned hotel at Platamonas, Greece. Here is the link: http://youtu.be/6qsv7XjHH4o
---
Studio recording
Winter 2011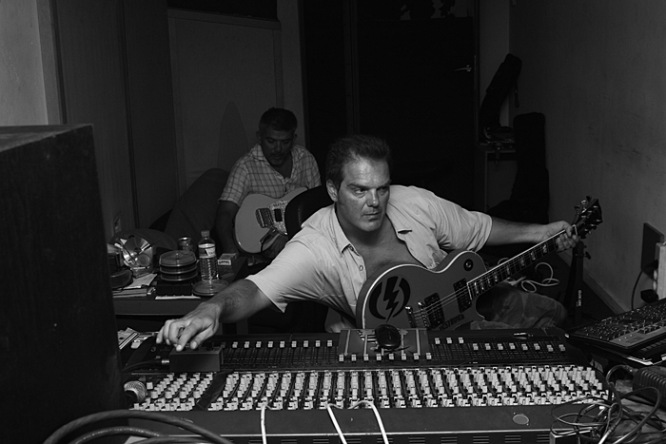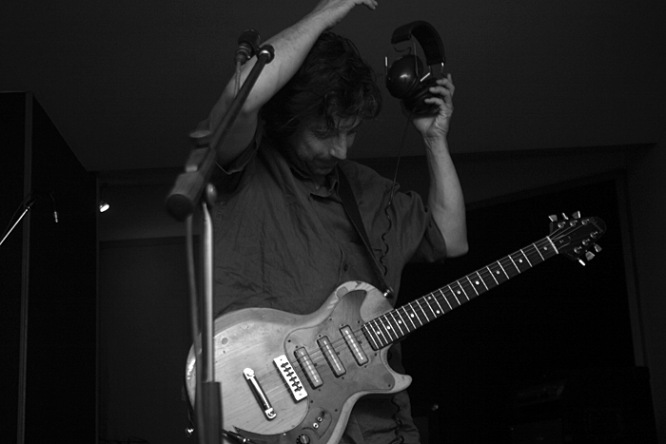 Nanoi started recording their third album at Rough recording studio in Thessalonki, Greece. Guitarist Asklipios Zabetas is the sound engineer.